Elaine Pattison
Institution: Mrs
Country: United Kingdom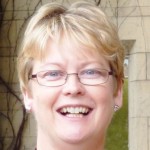 Elaine Pattison is a Senior Lecturer in Modern Foreign Languages Education at Newman University, Birmingham, England.

She graduated from the University of Leeds in French in1980.Following a career in banking and raising a family, Elaine retrained as a MFL teacher in 1999 where she ran a department in a successful Specialist Language College in England. In 2008, she moved into teacher education joining Newman University as Secondary MFL Post Graduate Certificate in Education (PGCE) course leader. She supports students in developing their subject knowledge as well as developing their MFL pedagogy.

Elaine currently serves on the English National Curriculum's Expert Subject Advisory Group for MFL

Elaine is keen to promote retraining and to encourage career changers to join the MFL teaching profession; in this spirit, she has completed a MA in Professional Enquiry since joining Newman and is now undertaking a PhD. Her research interests lie with developing the self-efficacy of language teachers and examining the ways that postgraduate students learn new skills.