Marie-Anne Châteaureynaud
Institution: Espe/ LACES nUniversité de Bordeaux
Country: France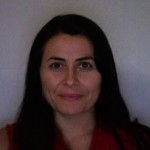 Marie-Anne Châteaureynaud is a senior lecturer in the University of Bordeaux.
She teaches mainly didactics of languages at the Training Teacher school Espe.
Her researches are focused on sociolinguistics, didactic of languages, ICT and language learning. She' s specialized in minority languages and particularly occitan.
She is involved in the european research Project INCLUDE: A language policy for active social inclusion, with spanish, italian, french, lithuanian and britsh partners.
INCLUDE is a 36-month project funded by the EU Lifelong Learning Programme. It was designed with the mission of establishing a network in the field of language policy and practices for active social inclusion. In doing this, INCLUDE aims to create a widespread network to exchange, disseminate and develop common guidelines; to collect and share policy good practices; to share Content and Language Integrated Learning (CLIL) resources and raise awareness with regard to the existing link between language learning and social inclusion.