Ting Yan
Institution: University of Central Florida
Country: United States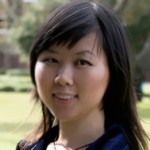 Ting Yan is a Ph.D student of TESOL track, University of Central Florida. She got her B. A. and M. A. in English Language and Literature in Guangdong University of Foreign Studies in China.

Ting Yan's research interests are mainly in Sociocultural and communication theories, instructional technology used in second language education, social identities in second language and professional preparation for pre-service teachers.

She has taught English to speakers of other languages for eight years and currently works as Graduate Teaching Assistant at the University of Central Florida, Instructor of Soy Culto Program in Orange County Library System, and Managing Editor of the Tapestry Journal.