Urania Sarri
Institution: Aston University, UK (Phd student)
Country: Greece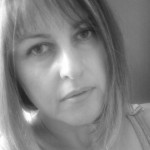 Urania Sarri is a teacher of English in Greek state schools.

She holds a BA in English Language and Literature from the School of Philosophy in the Kapodistrian University of Athens where she graduated in 1991. She also holds an Msc in Teaching English to Young Learners from Aston University in Birmingham, UK, where she continues her PhD studies with her research in bilingual immigrant children. The title of her research is "The impact of L1 in bilingual, immigrant, Albanian students in the Greek primary school system".

Urania Sarri has been a teacher of English for more than twenty years during which she worked in Primary schools, Junior and Senior High Schools of Cyprus and Greece.

Her interests include bilingualism and intercultural education. In 2008 she participated in the 11th International Conference on Intercultural Education that was organised by the University of Patra, Greece, with a presentation on "Social inequality in education".

In her free time Urania enjoys writing English time-travel novels.