Maura Butler
Institution: Law Society of Ireland
Country: Ireland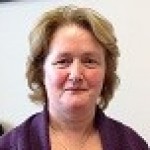 Maura Butler holds the following qualifications: BA Legal Science from NUI Galway (1979); LL.B from NUI Galway (1981); Solicitor Law Society of Ireland (1985); Diploma in Applied European Law - Law Society of Ireland (1999); Post-Graduate Diploma in Criminological Studies Dublin Institute of Technology (2000); Diploma in Teaching of Trial Advocacy Skills National Institute for Trial Advocacy (NITA) - U.S. (2002) and MSc IT in Education from Trinity College, Dublin (2004).
Her career path encompassed lawyer training from 1982-85; Assistant Solicitor 1985-88; Own Legal firm, Maura Butler & Co. Solicitors, from 1988-1996; Senior Lecturer in Private University 1991-1999 and Course Manager 1999 to date. This current position is in the Education Department, Law Society of Ireland, which provides professional training for solicitors (lawyers). The Course manager role is primarily focused on course design and delivery.
In 2008 Maura designed a course entitled Legal Practice Irish which focuses on elementary legal terminology for all trainee lawyers. An analysis of this work is available in The Confluence of Professional Legal Training, ICT and Language Learning Towards the Construction of Integrative Teaching and Learning in NAIRTL's 'Making Connections: Intentional Teaching for Integrative Learning'
[email protected]
. In 2010 Maura designed the Advanced Legal Practice Irish Course, which focuses on the training of lawyers who wish to practice law through the Irish Language.
These courses are delivered with a multi-disciplinary team of linguists, lawyers with linguistic skills and a Course Administrator with linguistic skills.
In 2012 they were awarded the European Language Label.