Robert Lowney
Institution: Law Society of Ireland
Country: Ireland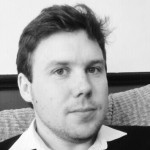 Robert Lowney graduated from University College Dublin in 2011 with an MA in Scríobh agus Cumarsáid na Gaeilge (Iriseoireacht) [Irish Writing & Communications (Journalism)]. He completed a minor thesis on news reporting in the Irish language.

Since 2011 he has been a Course Administrator in the Education Department of the Law Society of Ireland, which is the body in the Republic of Ireland which trains solicitors. He assists two Course Managers in the design and delivery of several modules on the Professional Practice Course, two of which revolve around training solicitors in legal Irish terminology and practice, at an elementary and advanced level.

In 2012 these elementary and advanced Legal Practice Irish programmes were awarded the European Language Label.

Since 2013 he has been undertaking a part-time MSc in Applied eLearning at Dublin Institute of Technology. He has a particular interest in the confluence of learning theories and educational tools, as well as instructional design and learning models/strategies such as flipped learning, active learning and reflective learning.