Kayoko Fukuchi
Institution: Kobe Kaisei College
Country: Japan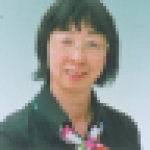 Kayoko Fukuchi is a professor of Kobe Kaisei College.

She majored in sociology in Kobe College, English literature in Bukyo University, English pedagogy in National Mie University graduate school and Aichi Gakuin University graduate school. She has taught kindergarteners, elementary school students, junior high school students, high school students, and college or university students.

Kayoko Fukuchi has played an active part as a lecturer of the teacher training of the Board of Education and elementary schools. Now she is enjoying the future teachers' training and English classes for elementary schools with students of Kobe Kaisei College.