Ryan McMunn
Institution: BRIC Language Systems, LLC New York City
Country: United States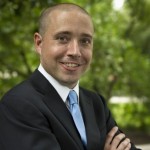 Ryan McMunn is Founder and CEO of BRIC Language Systems, an innovative web-based language acquisition program. As the former President of Asian Operations at a leading U.S. manufacturing firm, McMunn has long understood the importance of learning the native language of his Chinese colleagues.
Over the course of several years, he attempted numerous times to learn Mandarin. His attempts included private tutoring sessions, group classes, and virtually every other language training method available. He eventually found success with a program, taught by Kassey Wong, in Shanghai that utilized a unique teaching method specific to Mandarin.
Recognizing that the use of language-specific learning techniques is essential to grasping any new language, McMunn along with Kassey Wong, founded BRIC Language Systems (
https://briclanguage.com
) to teach Mandarin in 2011 and have since developed Brazilian Portuguese and Spanish courses taught by teachers in Brazil and Mexico.
"It's quite simple actually," Ryan stated. "The mechanics of learning Mandarin Chinese are completely different from the way you should learn Brazilian Portuguese, for example. If you apply the same teaching methods to both, you are almost certain to fail."
The BRIC Language Method is based on three key components: cultural immersion with native speaking teachers in location, exclusively developed interactive learning content, and customization to each students interests. McMunn and Wong ascertained that not every teaching approach should be built upon the European language model (as most other programs are), and with that, they designed a technology-based program that facilitates an interactive method proven to effectively harness both teacher and student.
The BRIC Language method encompasses cross-cultural training, personal and business applications and real-life social exercises, along with live online teachers accessible from anywhere in the world.
"Without the proper language skills, performing quality control and partaking in social and environmental aspects of my job were difficult at best. I never would have been promoted beyond my entry-level position in China had I not learned the native language," stated McMunn, who was only 29 when he became GM of China Operations at his company.
With plans to add new languages to the blackboard including Russian, Japanese, and Arabic, McMunn has already more than cut the learning curve in half for those looking to advance their language skills and cultural knowledge of China and Brazil, two of the world's fastest growing economies.