Laura Pirrung
Institution: Primary School St. Laurentius
Country: Germany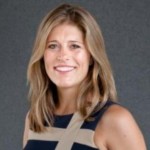 Laura Pirrung is primary school teacher at Primary School St. Laurentius in Saarburg, a small town in Western Germany. Her special focus lies on bilingual education.

She graduated in primary school pedagogy, educational sciences and English at the University of Koblenz-Landau in 2009. In 2011 she finished her teaching practice.
Since then she has constantly been working as a teacher.

Laura Pirrung is an expert in bilingual education, since she initiated the bilingual branch at her school in 2011.

Due to her leadership passion Laura Pirrung is also dedicated to encouraging students to step out of their comfort zone and strive for personal growth and development.
She is constantly looking for new projects and challenges with a European and international dimension.