NGOZI UMUNNAKWE
Institution: UNIVERSITY OF BOTSWANAnDEPARTMENT OF ENGLISHnPRIVATE BAG 00703nGABORONE nBOTSWANA
Country: Botswana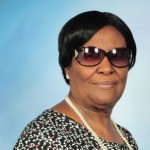 Ngozi Umunnakwe is a lecturer in the English Department at the University of Botswana.
She holds a BA (Hons) and MA degrees in English Language and Linguistics. She has taught
courses in English and the Use of English in universities in Nigeria. She has also taught
Communication and Study Skills, to diploma students at a college of education in Botswana.
Currently, she teaches English courses at the University of Botswana. Her area of
specialization is Sociolinguistics and she is currently working for a PhD degree in that area.
Ngozi has presented papers in international conferences and has many publications in
scholarly journals.