Lisa Källermark Haya
Institution: Department for language teaching and learning
Country: Sweden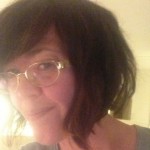 Lisa Källermark Haya has worked as a teacher of Spanish and English at upper secondary high school for 15 years at schools that focus on theme based project learning, heavily supported by ICTs.

Lisa is currently part of a national research program where teachers become researchers. Since it has been shown that teachers who have worked for a while loose touch with current research on education, Sweden gives the opportunity to some teachers to learn how to do research in research programs lasting two years. After conducting their studies, these teachers will work with school development engaging other teachers in study circles.

Lisa is interested in most educational issues but particularly in those promoting learner autonomy and subject integration. She is currently conducting a study on student agency and resource usage in the Spanish foreign language classroom, where students work in groups and are supposed to retrieve information from the Internet while learning about specific Latin american countries.