Flávio de São Pedro Filho
Institution: GEITEC - Research Group on Management of Innovation and Technology / Foundation Federal University of Rondônia
Country: Brazil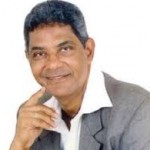 Prof. Flávio de São PEDRO FILHO, Doctor is
Professor and Researcher from the Foundation Federal University
of Rondônia / Post-Graduation in Administration – Brazil.
Examiner of Ph.D. Thesis in Economic Science at the Aligarh Muslim University, India.
Member of the European International Business Academy.
Associate Regional Director America (Southern Region:T021) at IIMP®
Member at the International Community on Spatial Planning and Sustainable Development.
Reviewer at the American Academy of Management – AOM 2013.