Siret Piirsalu
Institution: Tallinn Health Care College
Country: Estonia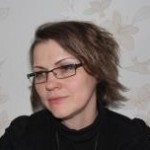 I am Estonian Language teacher and Language Coordinator at Tallinn Health
Care College from 2003. I graduated Tartu University at 1995 and since
then I have worked as language teacher. I have worked with children as
well with adults, with Estonian native and non-native speakers.

I am the member of Estonian Association of Foreign Language Teachers.