Tal Levy
Institution: Ruppin Academic College
Country: Israel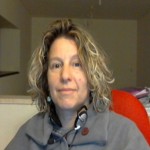 Tal Levy is the Head of The English Department at The Ruppin Academic Center.

She graduated in Political Sciences – Work Studies from the University of Tel Aviv in 1990. She obtained a TESOL Teaching certificate in 1993. Tal Completed a master of education in Educational Technology and Language Teaching from The Manchester University U.K. in 2006.

Tal Levy is a professional EAP instructor who started her career in high school and continued in college. Tal specializes in business English instruction and gained an LCCI Certificate in teaching ESP in 2000. She is also an expert in "Learning Disabilities" and serves as a national counsellor for support centers and SEN teachers in the field of remedial teaching.

Tal Levy is often invited as a speaker at national & International Conferences to present her experience with digitalizing learning and teaching in the academic realm.

She was one of the co-founders of SALTI SEAL – The Society for Affective & Effective learning. She is an active member of the national organization for college teachers in Israel (FACET).