Miguel Romero-Gutiérrez
Institution: University of Almería
Country: Spain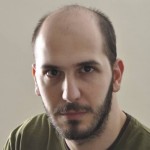 After he has studied child education he became a specialist in environmental education through an interuniversity master that involve seven andalusian's provinces.

He focused first in educative research, specifically in evaluation of formative programs.

He started to participate in Spanish and international symposiums in the same way that he carries out his thirth cycle studies and a PhD thesis focused in the evaluation of formative programs of science education's teachers training.