Doris Elster
Institution: University Bremen, Institute for Science Education, Biology Department
Country: Germany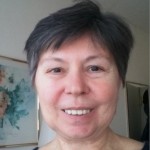 Doris Elster is researcher and science educator at the University of Bremen. She is the Head of the Department of Biology Education at the Institute of Science Education. She is a professor for science education and responsible for pre-service education of teachers of the secondary level. Her core field of research is about teacher's professional development in communities of practice. Therefore, she investigated the processes of school based reforms e.g. the implementation of the national educational standards in the science domain in Germany and Austria. In pre-service and in-service biology teacher education she uses inquiry-based methods and evaluates their effects in learning circles. She and her team develops and tests inquiry-based materials and concepts with school partners as well as with out-of-school institutes.

Doris Elster was partner in several European projects: HORIZON 2020 STARBIOS 2 (Structural Transformation to Attain Responsible BIOSciences), Comenius 2.1 CROSSNET (Crossing Boundaries in Science Education), Comenius 2.1 GIMMS (Gender, Innovations, Mentoring in Mathematics and Science), Comenius 2.1 EUDIST (European Development of Integrated Science Teaching) and EUCISE (European Cooperation in Science Education), and EU FW7 Project INQUIRE (Inquiry based teacher training for a sustainable future).

In addition she was German/Austrian associated partner of the international ROSE project (The Relevance of Science Education) which investigated the interest of young people in more than 40 countries as well as the international IRIS project (Interests and Recruitment in Science) both coordinated by the University Oslo.

Doris Elster is and was supervisor of several doctoral theses: mentoring in science teacher education, fostering interest and nature of science in school labs, inquiry-based teacher education, nature contact and environmental identity of adolescents in Germany and South Africa.