Colm O Coileáin
Institution: Dublin City University
Country: Ireland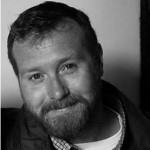 Colm O Coileáin is a secondary school science teacher, teaching junior cycle science and senior cycle chemistry and physics. He teaches in an Irish-language immersion school, and has done so since graduating with a B.Sc. in Science Education from Dublin City University in 2010.
He received an M.Sc. in Education and Training Management (eLearning), also from DCU, in 2013 with a thesis investigating the use of the flipped classroom in senior cycle mathematics classes.
He is currently a PhD candidate in the School of Education in DCU investigating the provision of CPD to science teachers who teach through the Irish language, the use of technology to support teaching and learning in school and it's use to facilitate CPD, and the implementation of inquiry-based learning in secondary school science lessons.