Paweł Fryderyk Nowak
Institution: Faculty of Physical Education and Physiotherapy, Opole University of Technology, Opole, Poland
Country: Poland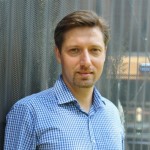 Doctor of physical culture sciences, Adjunct Assistant Professor; expert on health education and health training. Author of over 70 scientific publications, including 3 books. Propagator of healthy lifestyle. Publicist of many popular science articles in press.
Editor in chief in Health Education magazine; President of the Scientific Council in Polish Association of Health Trainers

Areas of expertise: health education, healthy behaviors, physical activity, health promotion, health training.