Albena Vutsova
Institution: Sofia University "Sv. Kliment Ohridski"
Country: Bulgaria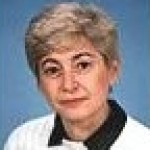 Prof. Albena Vutsova – full professor in Sofia University "Kliment Ohridski " on Innovation and Entrepreneurship. Vast experience in EU international project and programmes. Participant in more than 20 EU projects; national contact person of EU Framework programs 4,5,6,7 and COST program; member of JRC board, NATO fellow, JRC fellow; certified evaluator on EU projects. Member of negation team and leader of chapter 17 during the negotiation process. PhD in Economics (History of Economic Thought); BSc in Economic Sciences; MSc in Engineering Sciences. She has studied disciplines such as European History and Values and EU law.
Part time expert at JRC – Seville, 2003-2004; key expert on PHARE project in Ukraine - 2009-2011.
Member of various EU working groups; guest speaker at various international workshops and conferences; author of 2 monographs in the area of EU research and education policy and co-author of 3 books and number of articles.
She has been a manager of National Science Fund - Bulgaria more than 15 years and Director of Directorate Research in Ministry of Education and Science for 20 years.