Oliver Burgert
Institution: University of Reutlingen
Country: Germany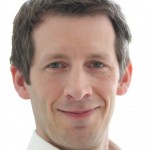 Prof. Dr.-Ing. Oliver Burgert is Professor for Medical Informatics at Reutlingen University, Germany. He graduated 2005 at the University of Karlsruhe on volume based surgical simulation and planning. From 2005-2011 he was scientific director of a research group at the Innovation Centre Computer Assisted Surgery (ICCAS). He headed the development of a modular model-based system architecture for the operating room based on open standards, developed methods for surgical workflow analysis and is active in several DICOM working groups. In 2007, he co-founded the SWAN – Scientific Workflow Analysis GmbH. Since Oct. 2011, he is Professor for Medical Informatics at Reutlingen University. Currently, he is Vice Dean for Teaching at the Faculty for Informatics and head of the Research Group "Computer Asssisted Medicine".

Oliver Burgert's research interest is the intelligent operating room and optimization of the peri-operative area. In particular, he works on workflow guidance and situation awareness in the peri-operative field, modular system architectures for intra-operative systems, and application systems (surgical planning, image processing, …) built on top of those technologies. He has experience in Standardization, and was responsible for several DICOM supplements. He is furthermore interested in modern teaching methods and teaches foundational courses in computer science as well as advanced topics in informatics applications in medicine.

Oliver was among the first people receiving the "Baden-Württemberg-Zertifikat Hochschul-didaktik", a certificate, which documents intensive further education in the didactic field. He participated in the first and second edition of the accreditation guidelines for the Bachelor of Computer Science degree of the German Society for Informatics.

Oliver is board member of the German Society for Computer and Robotic Assisted Surgery (CURAC) and member of several other scientific organizations. He is editorial board member of the Journal of Computer Assisted Radiology and Surgery, reviewer for several other journals and member of numerous program committees of conferences in the field of computer-assisted medicine.

Areas of expertise: computer assisted medicine, process analysis and support, standardization, teaching methods.