Jee-Young Park
Institution: Chonnam National University
Country: Korea, Republic of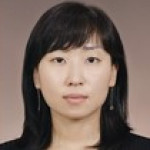 Jee-young graduated in biology education from the Seoul National University in 2009. Since then, she had been giving lessons at higher education levels such as "method for science education research", "assessment of science learning", "general biology" and so on. From 2020 to the present, she has been working as a research professor, funded from by the Korean national research foundation. Jee-young is also a member of the SSK (Social Science in Korea) project at CNU (Chonnam National University) research team, a research group for preparing for the new education environmental changes in the education field including teacher education and in-service teacher training).

Jee-young has interests in group dynamics and argumentation on socio-scientific issues. Recently, she has enlarged her research interests into adult education including place-based science participation research.


Areas of expertise: argumentation on socio-scientific issues, public participation in scientific research, higher education, adult education, science teachers' capacities..