Manal Atesh
Institution: University of York
Country: United Kingdom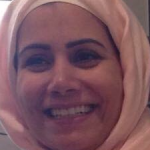 Manal Habib Atesh
University of York
York, United Kingdom



Manal Habib Atesh is a 2nd year PhD student in the University of York (UK), Department of Electronics and is a member of the Engineering Management & Education Research Group. She is interested in the research areas of Engineering Ethics and her PhD focuses on Ethics Education and Curriculum Design in Higher Education. One of her recent papers titled "Analyzing the perception, judgment and understanding of Ethics among Engineering students in Higher Education" explored the varying perceptions of the ethical judgment and moral reasoning among Engineering students. She has also been a speaker in the White Rose event aimed at PhD students in the UK.

Currently, Manal is acting as a teaching assistant in the Department of Electronics at York, and is working towards the York`s Learning and Teaching Award. She delivers lectures and runs workshops for the MSc Engineering Management programme on areas such as Poster Presentation Skills, Managing Difficult Situations in Team-working, Research Methodologies, and Public Speaking.

Manal graduated with a BEng in Electrical & Electronic Engineering from the University of Bradford in 2007. She has also completed a Master's degree in Personal Mobile & Satellite Communications from the University of Bradford in 2008. Prior to her PhD, she has worked for Kuwait Fire Services Directorate as a Senior Engineer for over 6 years.

Areas of expertise: Fire & Safety, Higher Education, Engineering Ethics, Cooperative Learning, Team work.