Julia V. Clark
Institution: National Science Foundation
Country: United States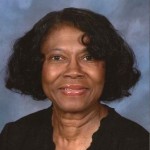 Dr. Julia V. Clark is Program Director in the Division of Research on Learning in Formal and Informal Settings (DRL) in the Directorate for Education and Human Resources at the National Science Foundation (NSF) where she has been for 27 years. As Program Director she recommends the funding of challenging, innovative and competitive research and education proposals in science, technology, engineering, and mathematics (STEM) and monitor the projects' progress and implementation. She also assesses the overall effectiveness, efficiency, and productivity of these funded projects;

During her tenure at NSF, Dr. Clark was granted a detail assignment for four years on Capitol Hill where she served as a Legislative Fellow in both the U.S. House of Representative and in the U.S. Senate serving as an Advisor for Science and Technology Issues to Congressional Members of the Science and Education Committees

Prior to going to NSF, Dr. Clark served as a Professor in the academic arena at both the Undergraduate and Graduate levels in Science Education, Biology and Education. Universities include Texas A&M University, Howard University, and Clark Atlanta University. She has also served as a Visiting Professor of Education at Memorial University in Newfoundland Canada and at the University of Maryland-College Park She has also been a high school teacher of physics, chemistry, biology, and physical science for eight years mostly in Atlanta, Georgia prior to becoming a college professor.

Dr. Clark earned a Bachelor of Science in Natural Science from Fort Valley State University, Masters (Science Education with concentration in the Biological Sciences) from the University of Georgia and Doctorate (Science Education) from Rutgers University. She has completed post- graduate studies in Environmental Science at Yale University; Radiation Biology at the University of California-Berkeley; and Chemistry and Biology at Emory University.

Throughout her career, Dr. Clark has published in refereed journals in both science and education. Her publications and research undertaken include a wide assortment of timely topics in cognitive development, science curriculum, epidemiology, women and minorities in science and leadership development. Among her many publications are two books: (1) "Closing the Achievement Gap from an International Perspective: Transforming STEM for Effective Education" (Springer Publisher, 2013) and (2) "Redirecting Science Education: Reform for a Culturally Diverse Classroom" (Corwin Press Publisher, 1996). She has traveled extensively national and international as a speaker, and workshop and seminar leader, sharing her expertise and talents across a diverse spectrum of audiences.

Over the years, she has received several honors and awards. Among them are: 2016 Distinguished Service Award from Rutgers University; 2013 Distinguished Member in Science Education of the Cosmos Club; 2012 National Science Foundation (NSF) Director's Award for Distinguished Service; 2006 Distinguished Alumni Lifetime Achievement Award (University of Georgia); American Association for the Advancement of Science (AAAS) Fellow in Science Education, W.K. Kellogg National Fellow, Outstanding Achievement in Government Award in Science and Technology; Exceptional Women in Science and Technology Award, Lily Foundation Award, Distinguished Alumni Award (Fort Valley State University) and Outstanding Young Women of America Award. She is also active on several professional organizations and national science and education committees and advisory committees and boards.