Ana Mª Rodríguez Quesada
Institution: Universidad de Málaga, Andalucía Tech
Country: Spain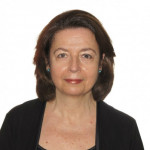 Ana Mª Rodríguez Quesada is a full professor and principal investigator at the Department of Molecular Biology and Biochemistry, Faculty of Sciences, University of Málaga (UMA).

Ana obtained her Grade in Chemistry from the University of Granada (Spain) in 1982 and her PhD from the University of Málaga in 1987. From 1988 to 1994 she worked as a Senior Researcher in Pharmacia S.A. (Madrid, Spain). He has been visiting researcher in Bristol University and UWM (Milwaukee, Wisconsin). In 1995 she incorporated as an assistant professor to the University of Málaga. Since then she has been teaching several subject related to biochemistry and molecular biology to undergraduate students of Biology, Chemistry and Biochemistry degrees.
Among others, she has been responsible teacher in undergraduate courses on Fundamentals of Biochemistry, Quantitative Instrumental Methods, Applied Biochemistry, and Biochemical Pharmacology. She has also maintained a continuous educational activity in postgraduate studies, having been the director of 7 doctoral thesis.

She is the coauthor of more than 90 research articles, and co-inventor of some 15 patents. Her work, carried out in collaboration with Pharma companies and national/international research groups has received several awards. She is scientific responsible for the Cell Culture Laboratory of the Servicios Centrales de Apoyo a la Investigación de la Universidad de Málaga (Research Central Facilities at UMA), has been Lead of the Department of Molecular Biology and Biochemistry (University of Malaga) and promoter of the spinoff company Drug Discovery Biotech, S.L.
She is coauthor of more than 10 education articles.

RESEARCH INTEREST: Basic Oncology, drug discovery, search for compounds with modulatory effects on angiogenesis, multidrug resistance, invasion and metastasis.