Gertraud Benke
Institution: University of Klagenfurt
Country: Austria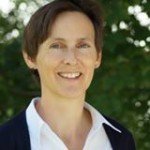 Gertraud Benke is associate professor at the Institute of Instructional and School Development at the Alpen-Adria University Klagenfurt.

Gertraud graduated in applied linguistics from the University of Vienna, and in general linguistics from Stanford University, where she also finished her Ph.D. at the School of Education in 2007. In 2016 she finished her habilitation on student learning at the University of Klagenfurt.

Gertraud is an expert on conceptual change and science education, and has been engaged in the EU-FW7 project "Fibonacci", fostering inquiry based science education across Europe.

Areas of expertise: conceptual change, science education, inquiry based education, gender and education, classroom interaction.