Wendy Sadler
Institution: School of Physics and Astronomy, Cardiff University
Country: United Kingdom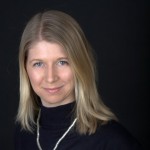 Wendy Sadler is a lecturer in the School of Physics and Astronomy at Cardiff University and the founding Director of 'science made simple' – an award-winning social enterprise that offers science shows to schools and families across the UK and internationally.

As a lecturer she has established an undergraduate programme to encourage physics students to learn more about engaging schools and the public with physics. She is particularly interested in the issues of gender and STEM, especially the impact that society has on how children identify with science from an early age. She is currently a partner on Horizon 2020 funded project PERFORM - looking at how the use of performance skills in secondary school students can shape attitudes of STEM careers.

Wendy is a former member of the Science Advisory Council for Wales – advising Welsh government on STEM issues and she delivers public engagement training for researchers and has worked with the Royal Society and the Institute of Physics.