Yasushi Ogura
Institution: Saitama University
Country: Japan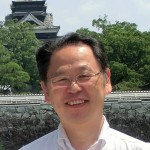 Yasushi Ogura has been teaching science education as associate professor at Saitama university since 2011, moved from the National Institute for Educational Policy Research (NIER) where he had worked for 17 years and international and national studies including the TIMSS and PISA. He strongly believes that "teacher is the most important factor in the system of science education". He will be presenting the relevant project.

He looks forward to listening to presentations and talking with people interested in especially systemic improvement of school science education.

Education:
1986 Faculty of Ed., Hiroshima Univ. (BEd); 1988 Grad. School of Ed., Hiroshima Univ. (MEd);

Jobs:
1990-1995 Hiroshima Univ.; 1995-2011 NIER; 2011-present Saitama Univ.

Areas of expertise:
Science Curriculum, Educational Policy, Student Achievement, Attitudes toward Science, Scientific Literacy, Science Textbooks, Informal Science Education, Professional Development, Lesson Study, International Comparison.