Clara Amato
Institution: University of Pisa
Country: Italy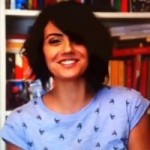 Clara Amato is Research Fellow in Social Psychology at University of Pisa, her topics of interest are: the epistemic motivations, the regulatory mode of conduct, the entrepreneurship.
She graduated in Work and Organizational Psychology in 2007 at University of Rome LUMSA. Since then, she has costantly work as Researcher in Social and Work Psychology: she graduated Ph.D. in Work and Organizational Psychology in 2011; she gained two Post-Doctoral Fellowship in Social Psychology at the Department of Social and Developmental Psychology of "Sapienza" University of Rome (2011-2012; 2015-2016). She was involved in two Research Programs of National Interest, financed by the Itaian Ministry for University and Research (PRIN), one at the University of Siena (2014-2015) and one at University of Rome (2013).
She was Adjuct Professor of Work and Organizational Psychology at University of Perugia (2013-2015) and at European University of Rome (2008-2012).
She is peer-reviewer in some Intenational Journals in the field of Social and Work Psychology.
She is also Deputy Director of Specialization courses in Psycho-diagnosis, Psycho-oncology, and Health Institution Management, Activamentis - Scientific and Cultural inter-university Institution, Rome (2010- present).